Board Of Directors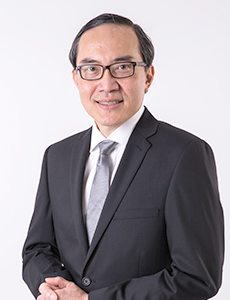 Dr. Beh Suan Tiong
Executive Chairman
Dr. Beh Suan Tiong ("Dr. Beh") is a Consultant Obstetrician and Gynaecologist and operates his own practice at the Thomson Medical Centre. He graduated in 1987 and obtained his specialist membership from The Royal College of Obstetricians and Gynaecologists in 1993. Besides specialising in antenatal, intrapartum and postnatal care, Dr. Beh's special interest is in minimally invasive surgery (key hole surgery), laparoscopic and hysteroscopic surgery for various gynaecological conditions. He received further training for such techniques and in other areas of specialty in leading medical centers in the United States.
Dr. Beh is actively involved in the development, training and teaching of minimally invasive surgery ("MIS") in Singapore, and is also a senior consultant in the MIS unit in Kandang Kerbau Women's and Children's Hospital on a part time basis. As a firm believer in continuous medical education, he has helped to organise numerous scientific meetings and taken part in many local and overseas congresses and workshops.
Dr. Beh Suan Tiong is the first doctor recipient of the KKH Service from the Heart Award, which recognises excellence in service. He was the past President of the Obstetrical & Gynaecological Society of Singapore and the past Treasurer of the College of O&G, Singapore. His present appointments include Chairman of the Operating Room and ICU Committee of Thomson Medical Centre, Member of the medical advisory board of Thomson Medical Centre and Chairman of the Gynaecology Endoscopy Subsection.
Dr. Beh currently operates at SOG-Beh Clinic for Women in Thomson Medical Centre, offers comprehensive pregnancy and gynaecological services for the complete healthcare needs of women.
Dr Beh is the current Executive Chairman and took on the role from April 2018.
---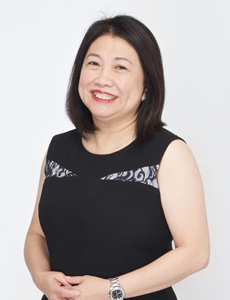 Dr. Heng Tung Lan
Executive Director
Dr. Heng Tung Lan ("Dr. Heng") is a leading Consultant Obstetrician and Gynaecologist and a co-founder member of our Group. She graduated from the National University of Singapore with a Bachelor's degree in Medicine and Surgery in 1981 and started her traineeship in Obstetrics & Gynaecology at Kandang Kerbau Women's and Children's Hospital. She obtained her Master of Medicine (O&G) in 1988 and was admitted to the Academy of Medicine Singapore in 2004.
Dr. Heng established her private practice in September 1993 and has since built a solid reputation as a renowned physician well-liked and respected by her peers and patients. Although Dr. Heng has delivered many babies in her long career which spans over 30 years, she still finds each delivery special because of the joy each new baby brings to his or her family.
Dr. Heng is highly sought after for her medical and interpersonal skills. She specialises in pregnancy care and delivery, female health screening, menopause and female wellness enhancement. Known for her bubbly and friendly disposition, she never fails to greet her patients with a smile and her positive energy. Despite practising as an Obstetrician & Gynaecologist for more than three decades, her sense of fulfillment and job satisfaction have not abated. More often than not, the children she saw into the world return to her to deliver their children.
Dr. Heng remains very passionate about her field of specialization and occasionally shares her expertise in public forums and talks. She is often featured in numerous publications to promote awareness for family planning and female fertility issues.
Dr. Heng is effectively bilingual in English, Mandarin, and also conversant in several local dialects. She currently operates her practice, SOG-Heng Clinic for Women, at Parkway East Medical Centre.
Dr. Heng Tung Lan is a co-founder of the Group and was the Executive Chairman from April 2016 to April 2017.
---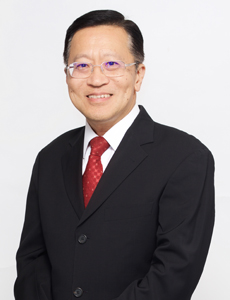 Mr. Ng Boon Yew
Lead Independent Director
Mr. Ng Boon Yew ("Mr. Ng") is a Chartered Accountant who was in KPMG for 25 years. He became a Partner of the firm in 1984 until his retirement in 2000. He also served as KPMG's Chairman of the Professional Practice Committee, headed its Banking Practice and was the partner in charge of Corporate Finance Services.
Since Mr. Ng's retirement, he has served as Adviser to the Singapore Technologies Group. He then came out of retirement to be the Group Chief Financial Officer of Singapore Technologies Pte Ltd from July 2002 to December 2004. He had served on the board of several Singapore listed companies including Fischer Tech Ltd, Datapulse Technology Limited, RSH Limited, Overseas Union Bank Limited and United Overseas Bank Limited. He is currently the Chairman of Raffles Campus Group.
Mr. Ng was the Chairman of the Disclosure and Accounting Standards Committee, one of 3 private-sector led committees established by the Ministry of Finance, Monetary Authority of Singapore and the Attorney-General's Chamber, to help keep Singapore's company and business regulatory framework up-to-date and relevant while maintaining appropriate standards of regulation and practice as Singapore moves towards a disclosure-based regime. He was a member of the Council on Corporate Disclosure and Governance from its inception in 2002 to 2004, which prescribes accounting standards for companies in Singapore and provided a collaborative mechanism for the private and public sectors to continuously review and improve Singapore's corporate governance and regulatory framework. He was awarded the Public Service Star in the 2004 National Day Award and the Public Service Star (Bar) in the 2019 National Day Award.
---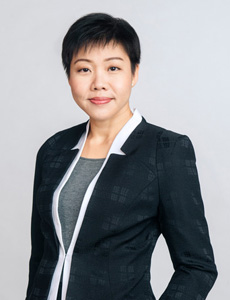 Ms. See Tho Soat Ching (Susan)
Independent Director
Ms. Susan See Tho Soat Ching ("Ms. See Tho") first started her career in assurance and attestation while pursuing her undergraduate studies; followed by 2 years of postgraduate work in PriceWaterhouseCooper's corporate taxation and GST divisions. She spent 8 years in various local and regional analytical roles in ExxonMobil, mostly in internal controls and financial reporting & analysis (FP&A).
Thereafter, Ms. See Tho spent 4 years in the following business migration projects: the shift of Rockwell Automation's manufacturing operations from the United States into Singapore; and AES Corporation's regional FP&A operations from Hong Kong into Singapore.
In 2009, Ms. See Tho joined the education sector as an adult educator and became a WSQ-certified trainer, assessor and curriculum developer. In 2013, she moved full-time into academia. Ms. See Tho currently serves in NUS Business School, both as the Assistant Dean of the school and a Senior Lecturer in Accounting. She studied the Master of Business Administration from Adelaide University and the Bachelor of Accountancy from Nanyang Technological University.
Ms. See Tho holds the Chartered Accountant (Singapore) and ISACA's Certification in Risk and Information Systems Control (CRISC) qualifications.
---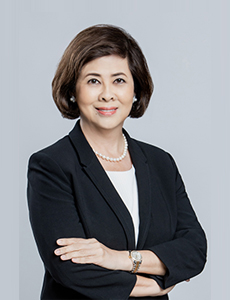 MS. LINDA HOON SIEW KIN
Independent Director
Ms. Linda Hoon Siew Kin ("Ms. Hoon") has a Bachelor as well as Master's degree in Law from the National University of Singapore and was admitted to the Singapore Bar in 1987. She has also obtained a Master's of Science in Management from the Essec Business School in 2018.
In August 2018, Ms. Hoon joined Singapore Post Limited ("SingPost") as Chief Legal Officer and Group Company Secretary, in which she leads the Legal, Compliance and Company Secretarial functions reporting to the CEO of SingPost Group. In this role, Ms. Hoon leads a team of professionals at the SingPost Group corporate office, to handle the legal advisory and compliance governance across the SingPost Group. Her responsibilities include corporate governance and regulatory and statutory governance administration of the SingPost Group.
Ms. Hoon has over three (3) decades of legal, compliance and company secretarial experience, mostly in-house with major regional listed companies. Prior to SingPost, she was the Group Head of Risk Governance at IHH Healthcare Berhad ("IHH Healthcare") (dual-listed on the SGX and Bursa Malaysia), where she led the IHH Healthcare Group's enterprise risk management and insurance program.
---