In Singapore, breast cancer is the No. 1 cancer diagnosed among women, with 1 in 12-14 women getting the disease in their lifetime. Though these statistics can be alarming, there are several steps you can take to reduce your risk of developing breast cancer.
What Are The Known Risk Factors?
A variety of risk factors influence breast cancer development. It's crucial to remember that people who get breast cancer may not have any risk factors nor a family history of the disease.
Regular screening through monthly breast self-examinations and routine mammograms can help detect breast cancer early, when treatment is simpler and patients have better chances of recovery.
Your risk for breast cancer is due to a combination of factors and classified into 2 categories: modifiable and non-modifiable risk factors.
Modifiable Risk Factors
1. Your lifestyle may play a role in the development of breast cancer, such as:
Weight and level of physical activity. Obesity and low-level physical activity are linked to a higher risk of breast cancer development and a higher likelihood of the disease returning after therapy.
Food. Consuming more fruits and vegetables and less meat and animal fats may offer health benefits, including a reduced risk of developing breast cancer.
Alcohol. Drinking more than one to two servings of alcohol daily may increase the risk of breast cancer.
2. Pregnancy and age of pregnancy relates to a women's risk of developing breast cancer. Women will have a higher risk of developing breast cancer in their lifetime if your first pregnancy is over 35 or you've never experienced full-term pregnancy.
Non-modifiable Risk Factors
1. Age. Breast cancer risks increase with age, with most cases occurring after age 50. The average age at which breast cancer is diagnosed is 63.
2. Breast Density. Dense breast tissue may make it more challenging to find a tumour during routine imaging procedures like mammography. Breast density on its own is also an independent risk factor for breast cancer
3. Family History. Family history is one of the most significant risk factors for developing breast cancer. Genetic predisposition is particularly significant if any these high-risk circumstances are present.
1 or more female family members have been diagnosed with breast cancer before the age of 45.
If one or more women is diagnosed with breast cancer before age 50 and also already have a family history of cancer, such as ovarian cancer, metastatic prostate cancer, and pancreatic cancer.
Multiple generations on one side of the family have been affected by breast and ovarian cancer, as in the case of a grandmother and an aunt who were both diagnosed with one of these diseases on the father's side.
A family member receives a second breast cancer diagnosis in the same breast, the other breast, or she develops both breast and ovarian cancer.
If anyone in your family went through the circumstances mentioned above, it is vital to speak with your doctor. It might indicate that you have inherited a gene mutation that is linked with hereditary breast cancer.
4. Genetics. Several inherited genetic variants have been associated with an elevated risk of breast cancer and other cancers. The most often identified genes associated with breast cancer are BRCA1 or BRCA2. Apart from breast cancer, these patients can also have an increased risk of ovarian cancer. There is also an increased risk of male breast cancer if men in that family inherited these genes.
5. History of ovarian cancer. BRCA1 and BRCA2 gene mutations significantly increase breast and ovarian cancer risk. As a result, a person with hereditary ovarian cancer brought on by a BRCA gene mutation also has a higher risk of developing breast cancer.
6. Atypical breast hyperplasia. Atypical breast hyperplasia is characterised by cells not amounting to cancer, discovered usually during a breast biopsy. Finding these cells during breast biopsies requires treatment and increases the future likelihood of developing breast cancer.
7. Lobular carcinoma in situ (LCIS). Classical Lobular carcinoma in situ is characterised by abnormal cells in the glands or lobules of the breast. It is non-cancerous; however, it increases the possibility of developing breast cancer in either breast later on. It is best to discuss with your doctor the best strategy to monitor and manage this condition.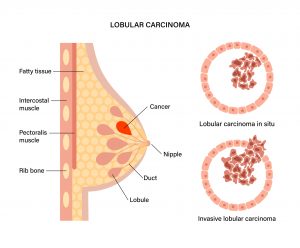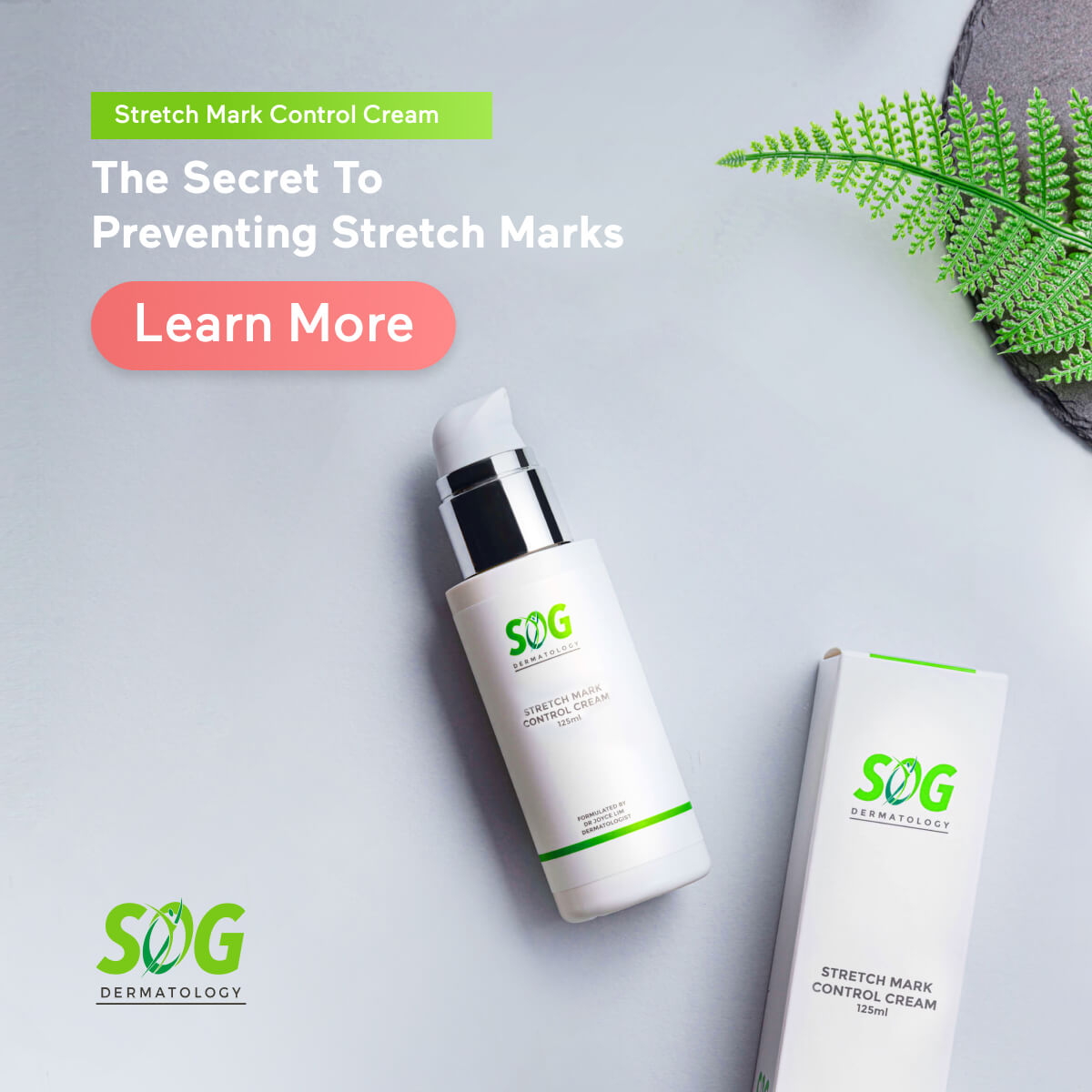 9 Ways To Reduce Breast Cancer Risk
Some simple lifestyle changes could help reduce your risk of breast cancer, read on to learn more.
1. Choose and maintain a healthy lifestyle
Excess weight and obesity can increase a woman's risk of developing breast cancer. It has been demonstrated that being overweight since your childhood, having a healthy weight but high body fat levels, and chronic obesity considerably increases the risk of developing breast cancer after menopause.
The good news is that numerous studies have shown that reducing weight and following a healthy and balanced diet can reduce the risk of breast cancer.
If your weight is healthy, strive to maintain it. However, if you need to lose weight, consult your doctor about appropriate weight loss methods. You may also start reducing your daily caloric intake and gradually increasing your physical activity.
2. Watch your diet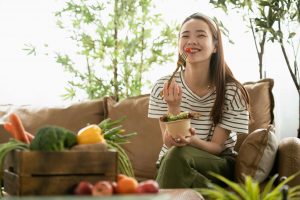 Consume more whole grains, fruits, and vegetables instead of meat.
Higher red meat consumption, animal fats, and processed meat are associated with a higher risk of developing breast and other cancers. For your protein source, you may regulate your meat intake and increase your consumption of plant-based proteins such as beans, lentils, almonds, and quinoa.
Nourishing your body with whole grains, fibre-rich fruits, and vegetables may help lower your risk of breast cancer. Carotenoids, natural plant pigments that function as antioxidants, are also possibly linked to a decreased risk of breast cancer.
3. Limit alcohol consumption
Alcohol is a proven carcinogen. It contributes to 6% of cancer diagnoses and 4% of cancer-related deaths. Even in moderation of one drink per day for women, alcohol still increases the risk of breast cancer.
Take note of your alcohol intake and either reduce it or completely stop your consumption.
4. Stop smoking
There is evidence from numerous studies that smoking increases the chance of getting breast and other cancers. Higher risk is associated with women who smoke or had smoked in the past.
5. Breastfeed if you can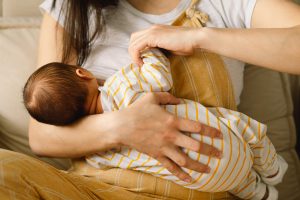 Breastfeeding may play a role in preventing breast cancer. Breastfeeding may lessen the incidence of breast cancer, possibly because it reduces the number of menstrual cycles a woman experiences since they do not ovulate frequently, and their oestrogen levels remain consistent.
6. Limit your postmenopausal hormone therapy
Hormone-based contraceptives and postmenopausal hormone therapy may increase women's risk of breast cancer. However, it is crucial to emphasise that such risk is not the same for everyone. For many women, the benefits of hormone medication outweigh the risks. It is best to discuss your breast cancer risk and hormone therapy with your doctor.
7. Be active
Being physically active can prevent breast cancer. Cardio and strength training helps people maintain healthy body weight, especially when combined with a balanced diet. Physical activity can also prevent recurrence following a breast cancer diagnosis and reduce distressing symptoms during treatment.
You can start by getting the recommended 30 minutes of daily exercise. Engage in activities that will keep your heart rate up and get you moving.
8. Consider chemoprevention
Chemoprevention uses hormone-blocking medications to lower the chance of developing breast cancer. If your chance of getting breast cancer is higher than average, you might want to discuss possible treatments with your doctor.
9. Do an annual mammogram screening
Regular Mammography screening for breast cancer saves lives as early detection allows treatment at an earlier stage. 
Ideally, women should begin annual mammograms around age 40. It is also advisable to seek professional medical advice by age 30 on any breast cancer risk factors you may have and whether you would benefit from early screening.
Vigilance is key
Be on the lookout for breast cancer. Consult your doctor if you detect abnormalities or changes in your breasts, such as a new lump, skin changes or nipple discharge. Refer to your medical history as you talk with your doctor to determine the best time to start a mammogram and other screening tests.
SOG Health is dedicated to helping you restore your breast health through holistic and personalised care. We strive to provide you with a safe and comfortable space during consultations and treatments for your unique needs and demands. 
Make an appointment today for breast cancer screening with our breast specialist, Dr Tan Chuan Chien.