The confinement period is the time for you to recover from delivery, restore your health and learn to nurse your baby. It is critical to get adequate rest and eat the right foods to recover well. 
Many confinement practices are steeped in tradition and passed down for generations. While each culture has its own practices, there are some common do's and don'ts, diets and essentials that you need to know.
Confinement: Do's & Don'ts
Do Get Extra Help, If Necessary
The confinement period is meant for mothers to get as much rest as possible for a full recovery after childbirth. Nursing can also leave you exhausted due to the effect on the hormones. It is advised that you avoid strenuous activities or lifting heavy objects until at least 3 months after childbirth so that you can fully recover.  
During this time, you might need to enlist the help of a relative or a confinement nanny to take care of you and your baby and do the household chores. Don't be afraid to get help if you need it.
Do Have A Proper & Nutritious Diet
Your diet is an important part of your recovery and different cultures have their own practices on the foods to eat and to avoid.
However, the objective remains the same. The diet should purge "wind" in the body and promote the circulation of blood. It also promotes milk supply and makes the joints stronger.
For example, the Chinese practice is to drink tea with red dates, eat chicken cooked in sesame oil and a traditional tonic that consists of ten herbs, and avoid food that was cooked the previous day. In Malay culture, the emphasis is placed on eating "heating" foods while a drink called Jamu is prepared to keep the body warm. Garlic milk and chicken cooked with herbs is part of the confinement diet for Indians.
Don't Consume Cold Drinks
Cold drinks are believed to have a "cooling" effect which slows down recovery and may lead to poorer health. You are advised to take hot drinks and many traditional practices recommend drinking hot teas as part of the confinement diet.
Confinement Diet
Foods To Avoid During Confinement
Caffeine
This one might be difficult for coffee lovers, although you may already have learned to limit your coffee intake during pregnancy. However, caffeine can get into your breast milk and irritate your baby's digestive system as it is still weak. It can also elevate your heart rate and cause insomnia so it is recommended that you avoid coffee as much as possible while you are breastfeeding. It is even advised that you limit your chocolate intake as it contains caffeine.
Spicy Food
Eating spicy food can cause discomfort to your baby while breastfeeding, although the level of discomfort can vary between babies. It can also cause you to have constipation, abdominal pain and bloating which can affect the recovery of your uterus if this persists for a long time.
Citrus Fruits
Orange, lime and lemons can cause rashes or discomfort for your baby as it irritates their digestive system. This is especially if you consume them very frequently and in large amounts. 
Seafood
While fish is a common part of confinement diets, it is generally not advisable to consume other seafood as they can contain high levels of mercury that cause gastric problems for your baby.
Dairy Products
Dairy products such as cheese and yoghurt are another type of food that can irritate your stomach and cause discomfort. They can also cause allergic reactions especially if you are lactose intolerant. 
Oily & Salty Foods
New mothers still have a weak digestive system which makes them more prone to constipation and diarrhoea, and oily food can further irritate the intestines. Salty foods can also cause water retention, thirst and reduction in lactation.
Cold & Raw Foods
Cold food and beverages and raw food can upset your stomach and spleen and prevent the discharge of toxic fluids from your body. "Cooling" foods are also included in this category, with examples such as watermelon, pear, persimmon, green bean, coconut, tangerine, radish, water spinach, watercress, Chinese cabbage and winter melon.
Best Foods To Consume During Confinement
Turmeric 
Turmeric is full of nutrients such as potassium, magnesium, fibre, vitamin B6 and vitamin C. It helps you fight infections and tackle indigestion issues. You can drink a cup of warm milk and a teaspoonful of turmeric, and new mums following traditional Indian confinement practices have turmeric in a dish called Hariri to supplement their meals.
Black Pepper
Black pepper is a "heating" food that helps to heal the body, as many cultures believe that your pores are opened during delivery. You can add black pepper to your meals and use them in place of chilli.
Oats
Oats bring your energy up and are high in minerals, vitamins, fibre and protein to fight constipation. It can also help you build and maintain your milk supply while breastfeeding. Some options to incorporate oats into your diet include oatmeal, oats with milk topped with fruits or oatmeal cookies.
Salmon
Salmon is high in protein which helps to heal your wounds and zinc which helps you fight post-partum depression. You can steam it, bake it or fry it as you prefer.
Pork Liver
Pork liver is a great source of vitamin A and iron to replenish blood loss after childbirth. However, you should take care to consume this in moderation as it is also high in cholesterol and uric acids. You might find the flavour of pork liver to be very strong but there are ways to prepare this dish to make it more appealing. You can opt to stir fry this with garlic and sesame oil.
Almonds
Rich in vitamin E, almonds can help to heal the itchiness from stretch marks. It also contains vitamin B12, omega 3 acids and high amounts of fibre to boost lactation and hormones for milk production. 
Green Vegetables
Spinach, broccoli, fenugreek, beans and peas are high in vitamin A, vitamin C, iron and fibre to help you replenish your blood and ease your joint and back pain. You can fry them, steam them or cook them in soup.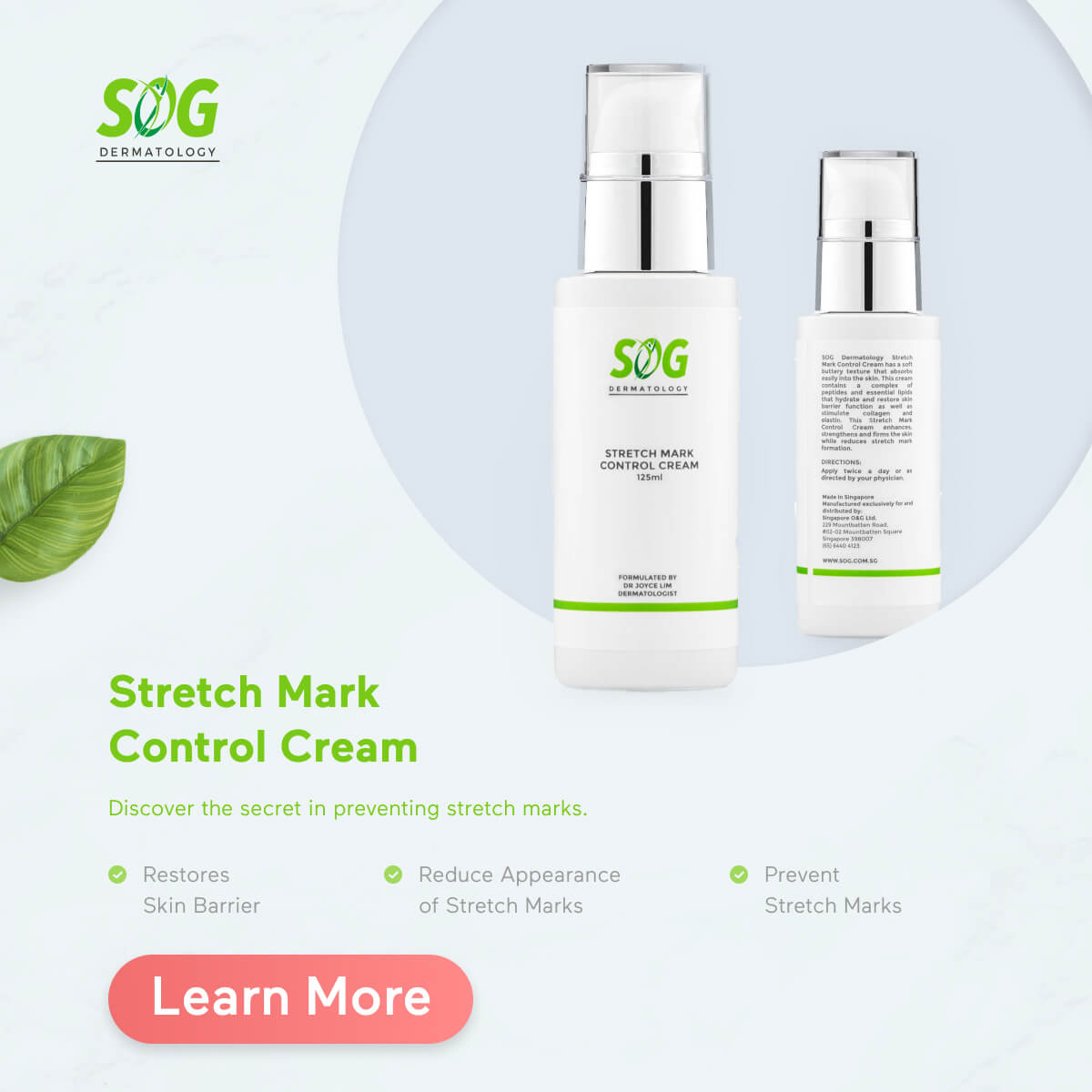 Confinement Essentials 
In addition to the right food and adequate rest, here are some essentials you need for your confinement period. 
Nursing Pads
Nursing pads can help you stay clean when you have drips and leaks of breast milk while breastfeeding. You can put them on while you are out and about to absorb any milk drips. Leakages can also happen at night while you are sleeping.
Breastfeeding Friendly Pyjamas
These pyjamas have buttons in the front that make it much easier for you to breastfeed. If you're tired of trying to find the right position to nurse your child around your shirt, you might find these pyjamas useful.
A Donut Ring Cushion
You might be surprised how useful donut ring cushions can be. They provide you with a cushion to sit on without having your sore private parts touching the chair or the floor. You can even bring it with you to the hospital during the inevitable waiting and sitting on hospital beds.
Confinement After Pregnancy: Myths & Facts
Avoid Bathing During Confinement
This is one of the biggest confinement myths that has persisted for generations and some families still follow this rule to this day.
It is agreed that bathing in cold water is harmful to the mother and the baby, but this myth may have been originated from older times when hot water was not as convenient and from colder climates. 
Bathing with warm water can help you feel clean and comfortable while staying hygienic.
Do Not Go Out
The reason for this myth is to prevent the mother from contracting post-partum infections. However, you can also contract infections from germs within the home so technically there is not much difference in your chances of contracting an infection inside or outside of the home.
Be sure to take some time to rest at home and ensure you are taking the basic hygiene steps, but there is no reason why you cannot venture out of the home during your confinement period.
Consume Only Proteins
While you need proteins to recover and heal damaged tissues, you still need a balanced diet to have sufficient vitamins and nutrients for a full recovery. This also has implications on your lactation and ability to pass on nutrients in your breast milk to your baby. 
Meats and liver, which are the main source of protein during confinement, are also a source of fat and cholesterol which can be harmful in large concentrations.
Useful Tips When Hiring A Confinement Nanny
If you find yourself too overwhelmed with information about what you can and cannot do during confinement, and struggling to take care of yourself and your baby while balancing household chores, a confinement nanny might come in handy. 
Here are some useful tips when looking to hire a confinement nanny.
Get Recommendations From Family & Friends
If your friends and family know any good confinement nannies from their own confinements, ask them to recommend them to you. You will have greater peace of mind knowing that you have a trusted confinement nanny. 
If you can't find any recommendations, there are agencies available that can help you find a confinement nanny. They can typically provide you with the nanny's background so you can find out if she is a fit for you and your family.
Communicate With Your Confinement Nanny
Your confinement nanny may have a different approach to taking care of your baby. Communicate with your nanny to minimise conflicts and make sure your expectations are aligned. 
If you find that your confinement nanny is not as caring or nurturing as you like, or does not listen to your wants and needs, consider finding a new nanny. It's important to get along with your confinement nanny as you will be spending a lot of time together.
Be Clear About Your Confinement Nanny's Responsibilities
Make sure you communicate with your confinement nanny and agree on her responsibilities. Some confinement nannies will not do household chores as they are not maids, while some are fine with helping out. 
If your nanny does not agree with the responsibilities you have in mind, find another one. It is much easier if you can find a confinement nanny that fits your requirements early on rather than suffer through conflict and frustration during your confinement period.
Be Aware Of Your Confinement Nanny's Work Permit & Deposit Requirements
Some confinement nannies may require you to pay a deposit upfront before they start, while some may need work permits if they are foreigners. 
Make sure you are aware and complete all the paperwork needed before the time that you need your confinement nanny to start.
Final Thoughts
Confinement is a very important time for you to recover and adjust to a new lifestyle with your baby. You need to be careful about your diet and equip yourself with new essentials to make yourself more comfortable.
A confinement nanny can be very helpful to speed up your recovery and teach you how to take care of your baby. Having an additional hand around the house can go a long way to making your life easier. However, you do need to set your expectations with your confinement nanny to avoid any unneeded frustration during your confinement period.