Other than causing respiratory problems, the haze also takes a toll on our skin health. It could cause a range of skin issues such as clogged pores, rashes, redness, pimples and even premature ageing. 
Haze Pollutants Are Harmful To Skin
Particulate matter (PM) is a main pollutant of the haze in Singapore, along with other toxic gases such as carbon monoxide, sulphur dioxide and nitrogen dioxide.
Fine particulate matter, that could be up to 40 times smaller than our pores, can easily clog our pores, leading to breakouts. Prolonged exposure to such air pollution can further irritate the skin, and lead to dry skin, redness or rashes. 
In individuals with skin conditions such as eczema and psoriasis, the detrimental effects of haze can be even more pronounced on their skin due to a weakened skin barrier. 
UV Exposure & Premature Skin Ageing 
Studies have shown that haze can contribute to premature skin ageing. Hazy weather traps UV rays, making the effects of UV exposure even stronger than on a clear sunny day.  
Haze pollutants combined with UV rays also create free radicals which initiate oxidative stress, further damaging the skin barrier, ultimately contributing to wrinkles and premature skin ageing. 
How Can You Take Care Of Your Skin During The Haze? 
Use a non-oil based makeup remover

Cleanse thoroughly with a gentle, non-drying cleanser

Use topical antioxidant skincare (Vitamin C, E, niacinamide, resveratrol etc)

Apply a moisturiser in the day and evening to protect the skin barrier 

Apply a sunscreen of SPF 50 daily

Stay hydrated, drinking an adequate amount of water can promote the removal of toxins absorbed through the skin 

Eat a well balanced diet. Include fresh fruits and vegetables high in antioxidants and essential fatty acids. Some examples are blueberries, broccoli, nuts, fish. 
Generally, you are advised to minimise outdoor activities and physical exertion during a haze. When the PSI level is high, you should keep your doors and windows closed and switch on the fan or air conditioning. 
You can also consider investing in an air purifier with a HEPA filter to clean your home air of impurities and fine particles.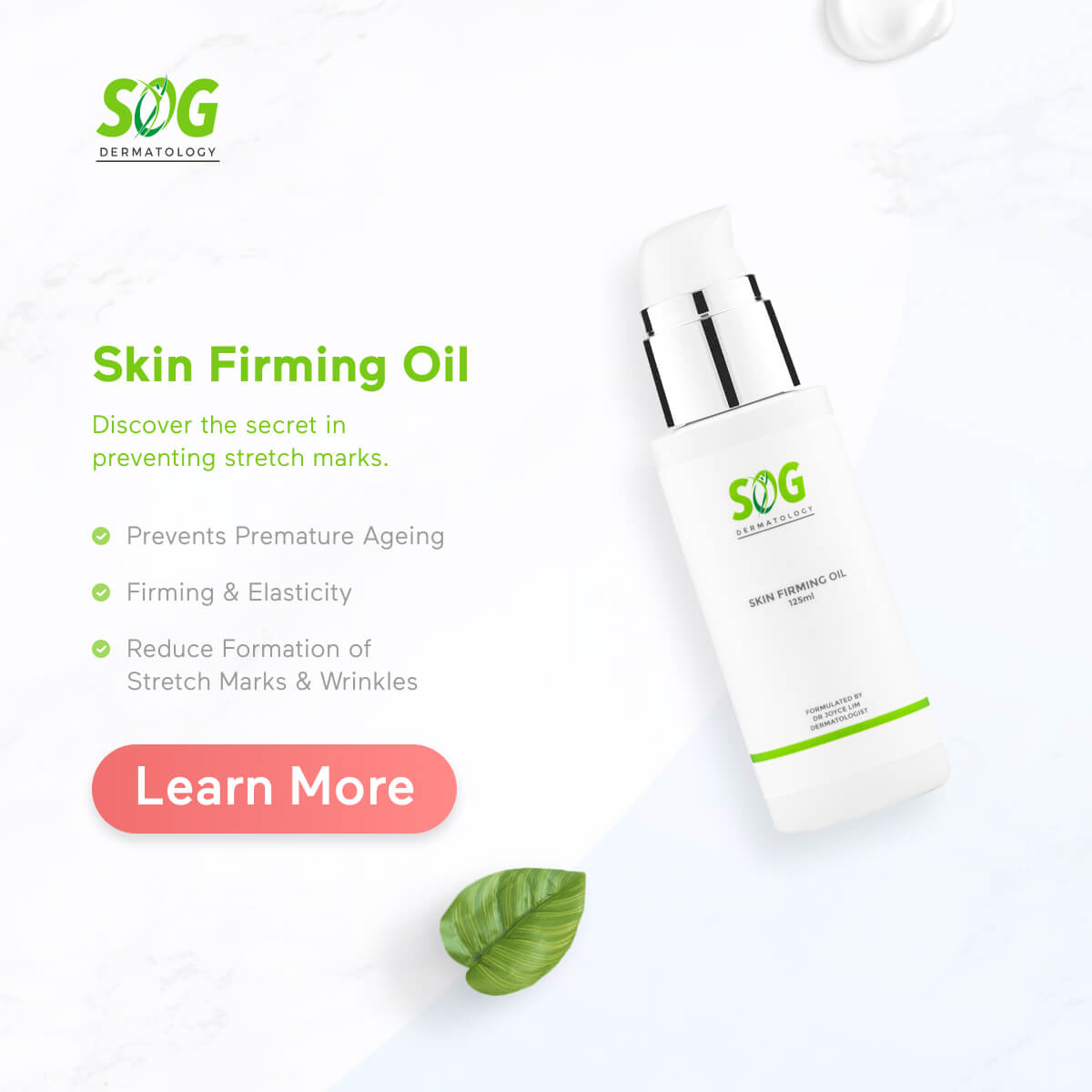 Consult A Dermatologist
If your child or yourself experience any worrying symptoms on your skin, please do not hesitate to enquire with our dermatologists. 
Dr. Joyce Lim and Dr. Liew Hui Min are both fully accredited dermatologists who specialise in the diagnosis and effective treatment of a wide range of skin conditions. They will be able to give you sound advice and insight into your condition. 
Dr. Lim practises at Joyce Lim Skin & Laser Clinic located in Paragon Medical Suites.
Dr. Liew practises at SOG – HM Liew Skin & Laser Clinic located at Gleneagles Hospital and Parkway East Medical Centre.